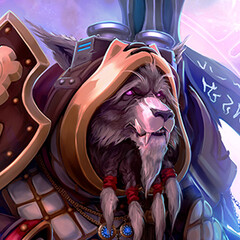 Dean Oyebo
Freelance 2D Artist, Illustrator & Concept Artist
Bridgwater, United Kingdom
Summary
I have been practising digital illustration and concept design as a hobby in my spare time for over a decade now. In the past few years I have been able to work semi professionally as a freelance artist and designer on several small projects from individuals and indie developers.
So far those projects have ranged from designing and illustrating characters, environments, UI elements for video games, to producing card art, book covers and marketing illustrations for stories, games and websites. And a particular highlight was being commissioned by Blizzard Entertainment to produce some fan art for World of Warcraft!
My work still remains more akin to a hobby than a full time career but I do keep myself open to opportunities so don't hesitate to get in touch if you see something you like.
Software proficiency
Experience
Freelance at Blizzard Entertainment

Commissioned to create digital artworks for World of Warcraft: Battle for Azeroth.

2D Artist at Kumkwat Entertainment

Creating stylised 2D art assets for mobile and tablet games, Break the Grid and The Amazing Bernard. This included 2D UI elements, 2D game menu and navigation elements, and parallaxing level environments, obstacles and platforms.

Illustrator, Concept Artist and Graphic Designer at Arrow Entertainment

January 2008 - August 2018

A long series of commissions spanning ten years to design and illustrate characters, environments and graphic elements such as diagrams and logos for an individual's unannounced project.